Franc Tortosa
Franc Tortosa was born in Barcelona (Spain) in the 80's,  from his first steps he discovers his admiration for painting by surrounding himself with the great family collection, with works by great Spanish Masters of the 19th century.
 Since 2005, he has taken up residence in the paradise island of Tenerife, where he has developed a fresh style and a firm brushstroke, making his energetic and determined character very clear.
Franc has been an outstanding student of great International Watercolor Masters such as Joseph Zbukvic and Álvaro Castagnet to whom he has a great admiration today, proving to have an innate talent for the mastery of this century-old water technique.
Being one of the new values of Contemporary spanish Watercolor Artist, he is the author of works of urban, marine and landscape themes, where his motifs of Venice, London or Paris stand out.
He is currently a Member of the prestigious American Watercolor Society -AWS and  International Watercolor Society Association -IWS Spain, having received multiple Awards in Painting Contests at International level, participating in Watercolor Biennials in Italy, France, Unite States of America, Canada and China among others.

What do you love about Borciani e Bonazzi brushes?

I love all the Italian handmade Borciani e Bonazzi brushes, especially the Squirrel Hair brushes of the Series 168 Vaio, with which I feel very comfortable in all their sizes, I like to feel how the brush strokes of their fine lines flow high quality hairs on the cotton paper of my work.
My most pleasant surprise was when I tried the brushes of the Mongoose Unico 800 series for a great recommendation, with which with a number 14 I am able to perform a large part of linear retouching and figures of my painting, thanks to its great sharp point and Uniform brush belly never seen in any other synthetic brush I have tried in my career.
I always try to maintain a balance in my paintings between soft fades and dry, energetic brushstrokes, thus giving more texture and character to the work.
Finally, the King brush par excellence, is the Masterpiece 107 Series which can never be missing in my equipment, with very high quality and elastic Kolinsky fibre, with which I can give those finishing touches of quality to my close-up figures that make a difference.

Discover the brushes chosen by Franc.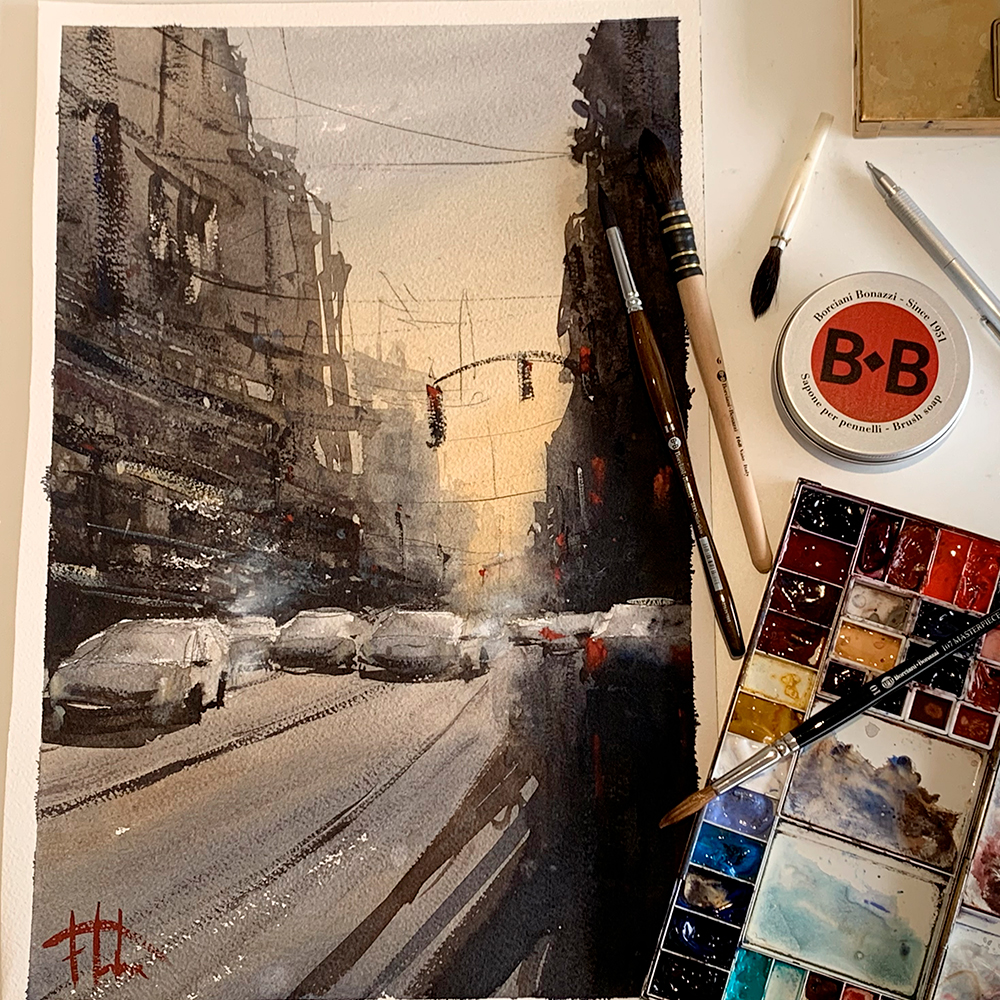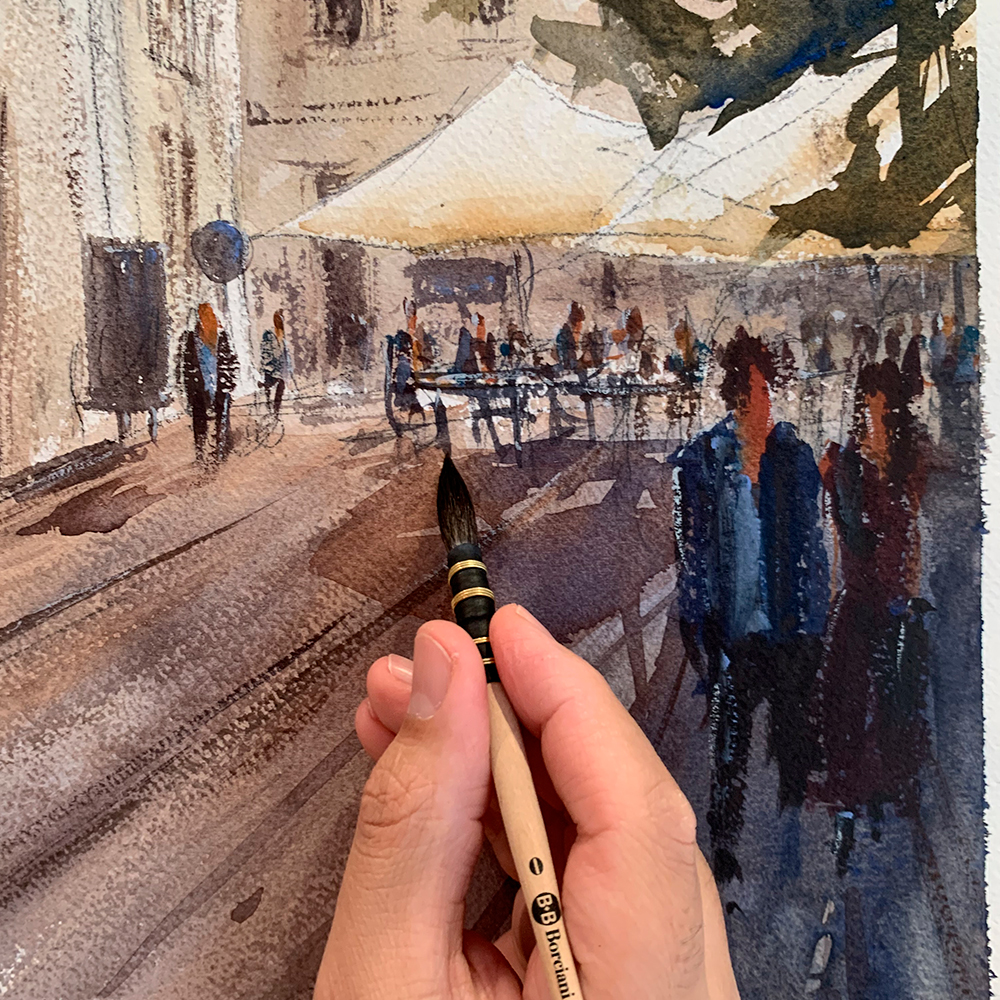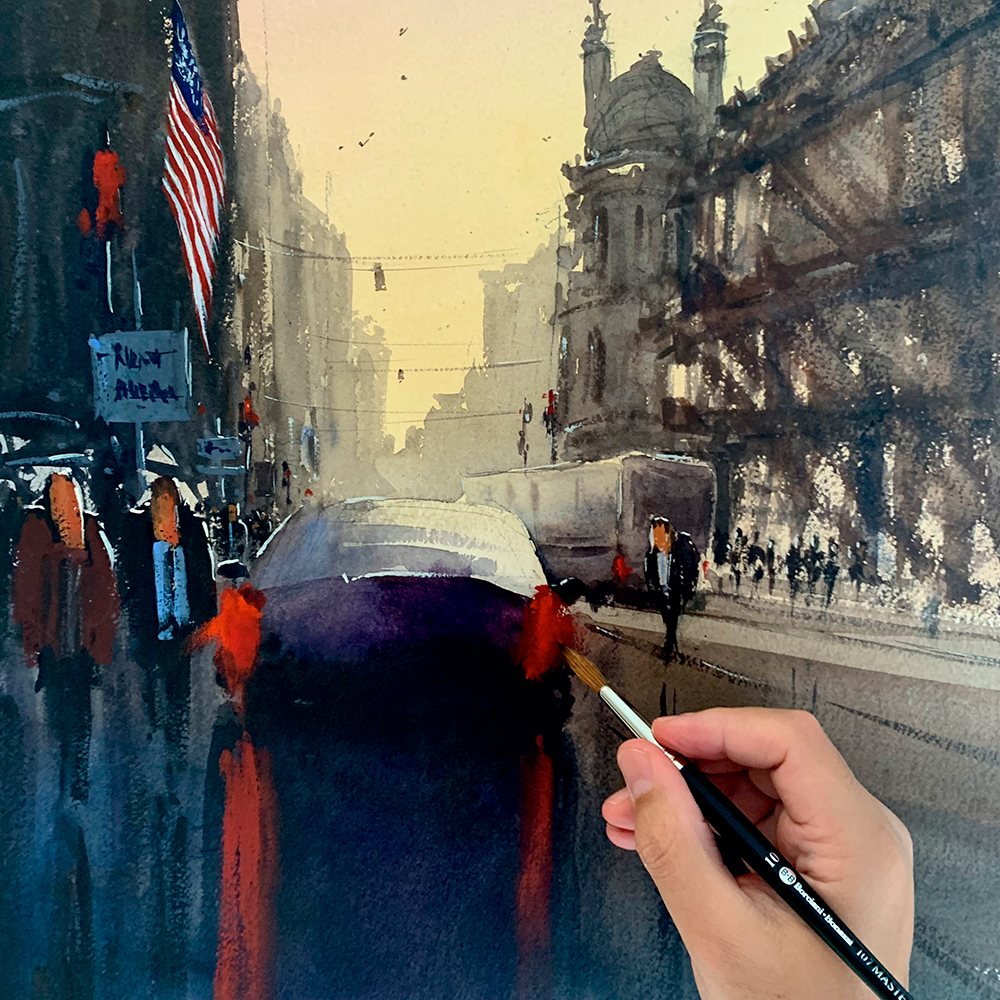 div class="container">