Artist gift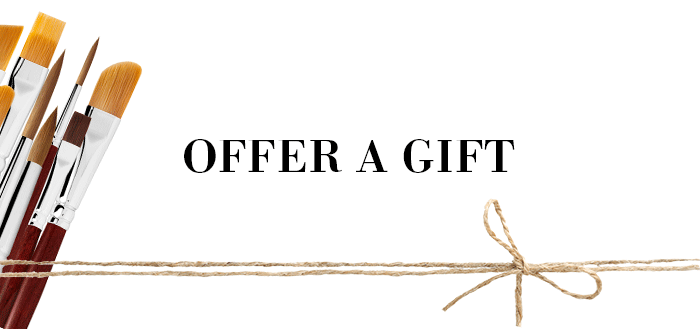 "RLet's treat ourselves more, without waiting for birthdays. Let's celebrate more, without waiting anniversaries. A small gesture is enough to surprise each othe."
(F. Caramagna)
Art lovers...choose a Borciani e Bonazzi gift.
What's better for an artist than receive his beloved brushes?
The always favorites ones or those brand new to try for the first time, make a surprise:
send a Borciani e Bonazzi gift.
Buy the brushes you want to give as a present on our e-commerce
Enter your special message in the Notes field at the bottom of step 1
if you wish to have them shipped as a gift to a friend, specify the destination address by selecting "Enter shipping address" in step 2
Borciani e Bonazzi will insert your personalized message on a card into the package for free.
Go to the products catalog and find the right gift.
Let us inspire you